I don't know about you, but sometimes I'm scared of burnout.
Will I one day get tired of being a musician? Will my creativity dwindle into nothing? Can I keep going?
The truth is, I can't predict the future. But I can control what I do (and don't do) today to keep myself inspired and energized.
In this post we'll look at eight methods for avoiding burnout and how other artists have used them to keep going.
Take A Break
Sometimes avoiding burnout looks like snuffing out the flame for a bit. Or at least pouring a dash of water on the fire so you can conserve your energy.
Sonny Rollins, a famous jazz saxophonist who's played with Miles Davis, Dizzy Gillespie, and Thelonious Monk, knows how to pace himself. His career started in the 40s and, as of this writing, he's still going strong.
But back in the 60s and 70s, he set down the woodwind, traveled to Asia, and studied meditation, yoga, and some Eastern philosophies.
I'm not saying we should all do this, but we can learn from it. Rollins took a break, and that helped him keep going.
More recently, Ed Sheeran took a break in 2015.
"My plan is to get rid of my iPhone, get rid of internet, get a Nokia 3310 and just go off into the wilderness somewhere for a bit," he said . "Even if it's just a month without contact with other people."
It ended up being about a year. And he returned with an album and the now-massive song "Shape Of You."
So for the sake of your career, don't be scared to take a break if you need to.
Take Care Of Yourself
The idea of taking a break is a natural segue into the need to take care of yourself. If you take some time away from music but all you do are unhealthy things, what's the point?
And I'm talking about both physical and mental health.
Sir Paul McCartney understands the power of meditation.
"I think [meditation is] great!" he said . "I think it's always very good to get a sort of still moment in your day. Whenever I have a chance in a busy schedule, I'll do it, if I'm not rushing out the door with some crazy stuff to do. But yeah, I always like to take a moment and just meditate. It's a good thing."
Each person will have different things that keep them physically and mentally healthy, but here are some general self-care methods you can try:
Meditate for 5 minutes a day (I like the Headspace app)
Journal
Exercise (start out light, especially if you hate working out)
Get enough sleep
Hang out with friends
Read a book
Write down three things you're thankful for
Say "No"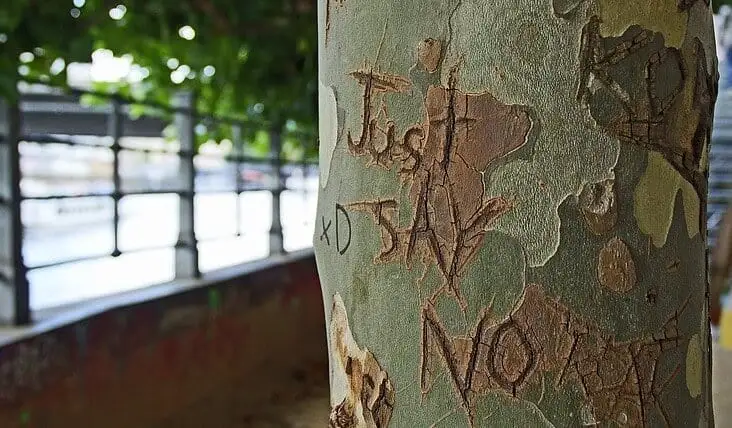 ‍
As a creative person, it can be hard to say "no," especially if you have so many project ideas bouncing around in your head. It's really difficult to stop working on something you started, but sometimes you just know you can't spin that many plates at once.
Plus, dropping or giving less time to a secondary project will allow you more brain space and energy to devote to your main passion project.
And if you stop working on a project, that doesn't mean you can't pick it up later. It's all about prioritizing your work — and that often involves the word "no."
Do More Than One Project At A Time
‍
‍
Wait, didn't I just suggest doing less? I literally just said you should say "no" and think about dropping a non-essential project.
Yes, I did say that, but that doesn't mean you can't have more than one thing going at a time.
In a TED Radio Hour podcast episode , economist and journalist Tim Harford says doing multiple projects at once in the long-run is good for you. You'll create more and better art. He calls this "slow-motion multi-tasking."
He talks about how both Einstein and Darwin did their best work while doing many other things. Einstein was working on the theories of Brownian motion, Special Relativity, the photoelectric effect, and good ol' E=MC² all at the same time. Darwin was writing several research papers when he uncovered the Theory Of Evolution.
The point is, it can be good to have different projects for you to jump between. If you get stuck writing a song, you can work on your lo-fi hip-hop side project. If the creative juice runs dry in the recording studio, you can refill by playing a concert.
The big benefit of slow-motion multi-tasking is that your creativity constantly flows.
Build A Community
‍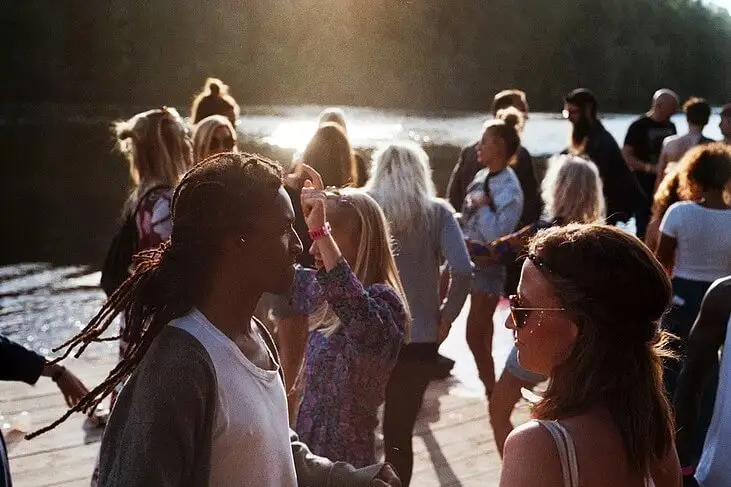 ‍
You can't do this whole music thing on your own. As much I don't like accepting help from others, I need it.
That's why it's so important to have a creative community.
"One of the good things about globalization is it has created a single international music community," The Edge told BBC . "And I feel very much part of it."
So if you're a songwriter, go meet other songwriters at an open mic. If you're a DJ or performer, go to local shows and introduce yourself to the artist. Just find other like-minded, curious people you get along with, even if they don't do the same things as you.
Outsource What You Can
‍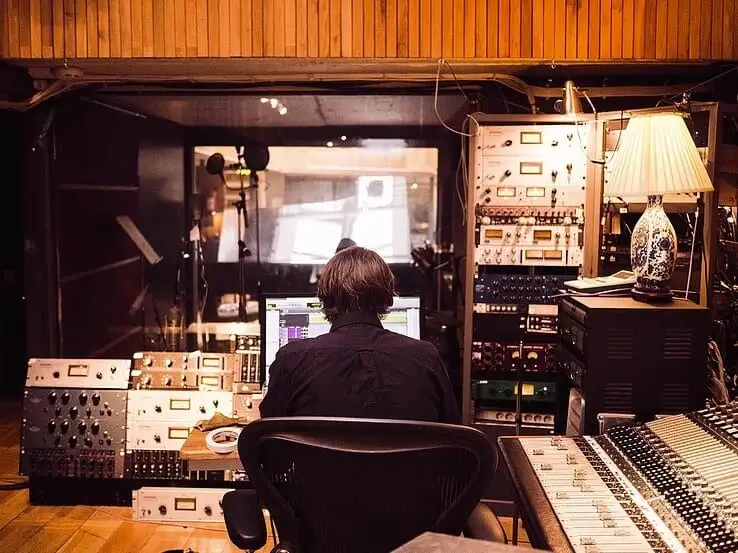 ‍
Nowadays, artists are expected to do so much more than just create art. We're supposed to be our own manager, PR person, social media expert, album designer, and sometimes mixing and mastering engineer.
It can get a little overwhelming at times. That's why it may be a good idea to delegate tasks to either friends in your community (barter skills with each other!) or to a hired hand.
One thing you can easily outsource is the mastering process. You can have eMastered master your tracks automatically, making your music sound professional for a fraction of the cost. I just mastered my album with eMastered and I couldn't be happier.
GRAMMY Award winning producer Tae Beast is happy with it too.
"I tried eMastered on an instrumental that I did some light mixing on, and the engine did some great EQ'ing and compression," he says. "It really enhanced the track."
Enjoy Other Music
‍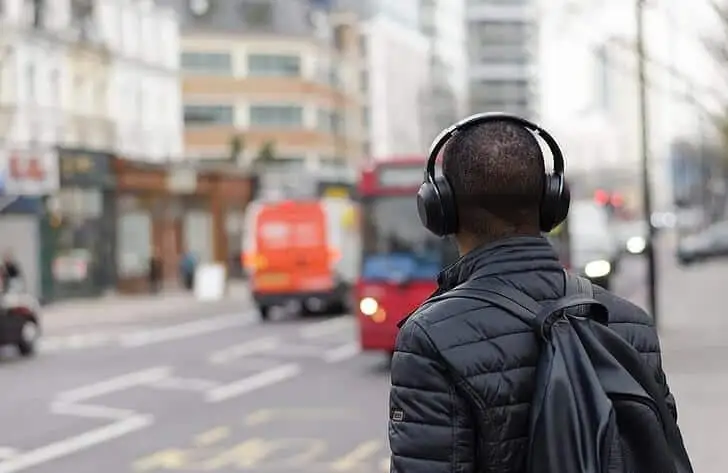 ‍
Because I make music all the time, I find it so easy to forget about enjoying music. And I'm talking about sitting down with a nice pair of headphones and really enjoying music. No comparing myself to the artist. No attempt to dissect how they do what they do.
It's good to just listen to music and let it move through you.
Remember How Far You've Come
The final and most important tip I have is this: remember how far you've come.
Don't compare your accomplishments to another artist's — compare your accomplishments to what your goals were in the past. Think of where you were last year or five years ago. How are you better at what you do today than when you first started?
Try this: write down the things you've done over the last year that you're proud. Also, write down how you've improved as an artist.
Once you see this list getting longer and longer, you'll find yourself encouraged and ready to face the threat of burnout for another day.
Ready to start making better music? See why musicians are using eMastered to make
their audio sound better than ever on streaming platforms.
‍