The guitar is one of the most instantly recognizable instruments in music production. Since it began taking the forefront of rock music during the early 20th century, its relevance hasn't declined.
If you're not a guitarist or you don't have the proper recording equipment, getting professional guitar sounds in your mixes can be a challenge.
Luckily, there are hundreds of high-quality guitar sample packs and loops which you can use to add a new dimension to your tracks.
Come dive in with us as we explore the best guitar loops and samples on the market today.
How to Use Guitar Samples and Loops
With the right guitar loop or sample, you can craft a polished and professional track.
You can search through the many high-quality samples online or purchase a guitar sample pack to get a more cohesive set.
Using your samples is as easy as downloading them and placing them in your DAW. More often than not, samples come in WAV format, giving you the highest audio quality to start with. However, some sample packs will also include MIDI chords and progressions, which you can use with guitar VSTs to create inspiring new riffs and melodies.
Top Guitar Sample Pack by Category
No matter what kind of guitar sample pack you're looking for, we've carefully compiled and categorized some of our favorite sample packs, so you don't have to worry about whether or not you'll get samples and loops with exceptional quality.
Best Guitar Sample Packs Overall
1. Frontline Producer Lead Blues Guitars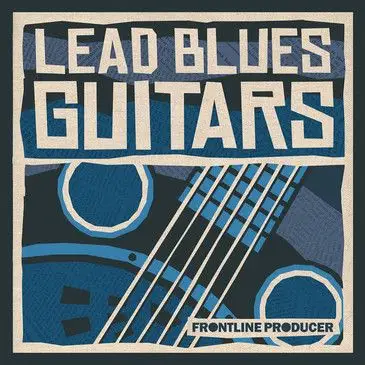 There's nothing like the sound of the blues. With Frontline Producer's Lead Blues Guitars sample pack, you get a diverse collection of raw and moody royalty-free guitar samples to use for inspiration. These are some of the best guitar samples for blues around!
There is more than 690MB of content in this sample pack, offering a whole host of keys, tempos, and playing Styles, guaranteeing you have the sounds you need for your production. From bluesy licks to laid-back jams to soulful riffs, it's hard to think of something this blues sample pack doesn't have.
The loops range from 85 to 126 BPM, making it an excellent collection for hip-hop, soul, blues, R&B, and house music. Basically, any genre that utilizes live instrumentation can work naturally with the Lead Blues Guitars sample pack.
2. Canyon Cinematic Texture Guitars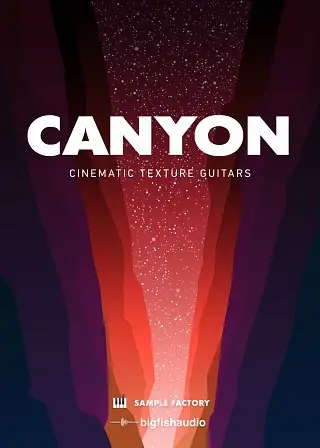 While I might be a bit biased, as a guitarist, some of my favorite guitar sample packs are those that have guitar samples that explore more cinematic textures. When it comes to cinematic guitar sample packs, I often find myself gravitating back toward Canyon . This beautifully curated cinematic guitar sample pack comes with an array of dynamic and colorful melodies, spaced-out chords, and driving rhythms.
Made in collaboration with two well-known sample pack producers, Sample Factory and Big Fish Audio, you can find just about any modern texture that you need, regardless of the project or style.
The creators have generously added both amped and DI versions of each loop, giving you full control over the tone.
Better yet, the pack was produced using a diverse array of legendary vintage guitars and amps, including a 1967 Fender Strat, a 1958 Gibson Les Paul, a 1966 Fender Bassman Blackface, a 1974 Marshall Super Lead, and more.
With high fidelity and authenticity, it's really hard to beat this sample pack of electric guitar loops.
3. Hyperbits Ultimate Guitar Toolkit
The gurus over at Hyperbits released the Ultimate Guitar Toolkit a little while ago, and I wasn't the least bit surprised at the incredible studio quality and usability of the included guitar samples. This is probably because Hyperbits is already well-known for making some of the best sample packs on the market today.
The diversity of guitar samples alone, using clean electric guitars, distorted electric guitars, and acoustic guitars, was enough to sell me on it.
Hyperbits Took it a bit further than standard guitar samples and included around 300 live bass guitar takes, including bass pops, bass slides, bass loops, and bass clicks. It's a serious game-changer of a collection.
One great thing about this toolkit is that each of these instruments was pristinely recorded in three different BPMs for total flexibility. Having these guitar samples is almost like having access to a killer session player at your fingertips.
While I could sit here and say that this is one of the most comprehensive guitar sample packs around, I recommend it for pop and EDM producers, thanks to its clean nature.
With an array of acoustic and electric guitars to choose from, however, it's a more diverse collection of royalty-free guitar loops than most guitar sample pack options.
Best Acoustic Guitar Sample Packs
1. Journey Chill Guitar Loops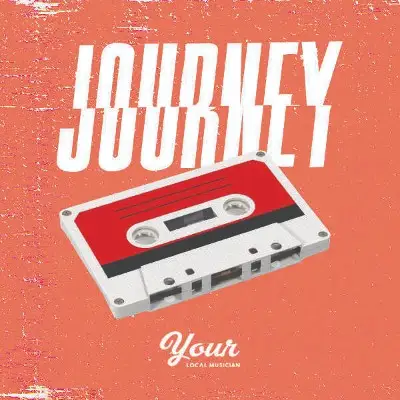 Journey offers some of the best acoustic guitar loops on the market for those who produce lo-fi, chill-hop, or similar nostalgic genres. This collaboration between Battle Beats and Your Local Musician provides several relaxing melodies to bring texture and emotion to your productions.
You'll find 20 guitar loops and stems ranging from 60-160 BPM. The sounds are categorized between processed and DI versions, which is great if you want to get creative with clean stems. I absolutely love the sounds of the process versions, as they almost have an old-school, tape-like texture.
2. Acoustic Guitar Toolkit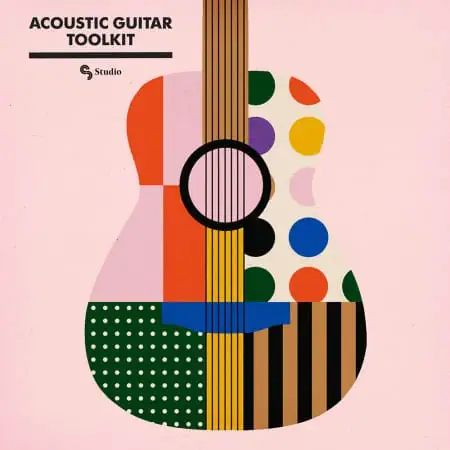 Acoustic Guitar Toolkit offers a melting pot of beautifully recorded acoustic guitar loops and samples. You get 24-bit quality and pristine recordings for multi-genre use. You'll find 292 key-labeled and tempo-synced loops between 100 and 150 BPM, as well as 91 one-shots.
The thing I truly love about this particular sample pack is the organic quality. The acoustic guitars were recorded with care, allowing you to manipulate them in any way you see fit to help them chill with whatever genre you make.
3. Chill Tempo Acoustic Guitar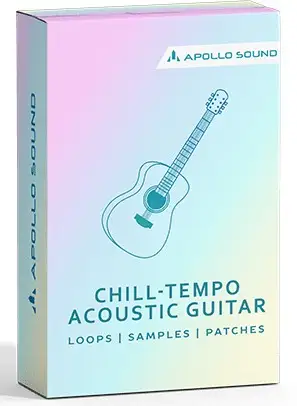 This magnificent new sample pack from Apollo Sound gives you numerous laidback acoustic guitar loops and samples, perfect for adding an organic feel to your lo-fi, chill hop, or downtempo tracks.
All of the guitar Loops in this sample pack are recorded by Emil Khachaturian, a professional session guitarist. You'll find eight different tempos and more than ten different keys, including jazzy, indie, soulful, country, and Latin melodies.
Best Rock Guitar Sample Packs
1. Organic Loops Rhythm Guitar
The Rhythm Guitar sample pack by Organic Loops offers a refined collection of rhythmic electric guitar Loops in a wide range of genres and styles. You'll find both electric guitars and acoustic guitars in this sample pack, providing a diverse selection of groundwork loops to build your tracks on.
From rock to folk to indie & beyond, you'll find several techniques in this sample pack, such as single-note rhythms, slides, and arpeggios.
The pack contains loops in the keys of A major, D major, E major, and G major, ranging from 90-124 BPM. You'll also find 13-chord hits, which you can use to layer existing tracks or create your very own progressions.
2. Dabro Music Vintage Guitar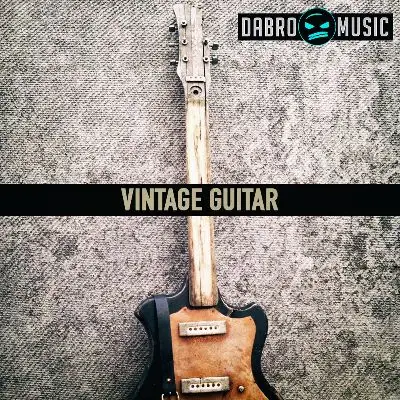 If you are looking for a more stylish and Atmospheric rock guitar sample pack, we highly recommend checking out the Vintage Guitar pack by Dabro Music. This high-quality pack was recorded using a number of guitars from the 1970s and 80s, including unique former USSR models, such as a Tonica from Soviet Russia, a Musima from the GDR, and a Jolana from Czechoslovakia.
You'll find 100 guitar loops ranging from 85 to 172 BPM, great for use in rock records, as well as trip-hop, hip-hop, downtempo, and ambient music.
There are also ten multi-sampled guitars with standard cords, cowboy chords, and single notes.
3. Zehiser Guitar Addict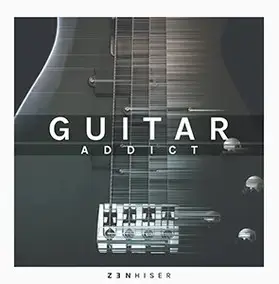 Expertly played by a few true masters in the rocket are filled, you'll have all of the licks, lines, and effects that you would need to amplify your tracks.
You'll find a wide range of styles in the Guitar Addict sample pack, including those that take inspiration from guitar icons, such as Slash, John Petrucci, and Joe Satriani. However, with such a progressive mixture of styles, these samples can be used in everything from new-age electronica to old-school rock.
The sample pack was recorded using alive Fender Squier Affinity Series Telecaster, providing a familiar tone with expert quality.
You'll find more than 330 samples, including 100 guitar licks, 100 wet guitar lines, 100 dry guitar lines, and 6 MIDI patterns.
Best Jazz Guitar Sample Packs
1. Beats 24/7 Delight Guitars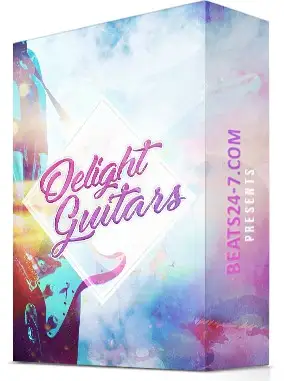 The Beats 24/7 Delight Guitars sample pack provides 20 live guitar loops recorded at a professional level for when you need to inject a warm, chill, and jazzy guitar tone into your tracks.
Right off the bat, these guitar samples set up the perfect vibe. Beyond the 20 WAV files, you get MIDI files for each loop, providing total flexibility for creating beats. I've used these guitar loops for numerous genres, including rap, hip-hop, trap, pop, and indie, as they are super flexible and easy to manipulate.
2. Touch Loops Jazz Guitars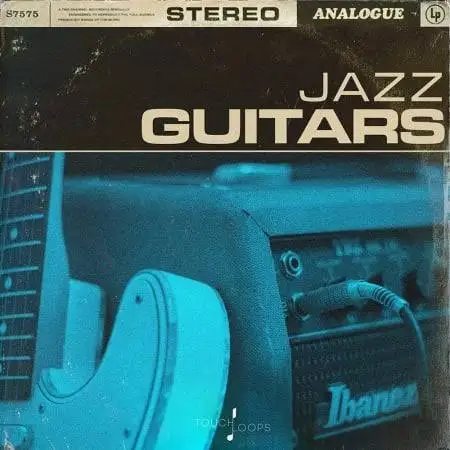 Re-enter the era of crate-digging with this Jazz Guitar sample pack Touch Loops. It's one of my favorite sample packs for creating jazz-tinged lo-fi, hip-hop, and R&B. The pack was recorded by the ultra-talented Artiom Krikunoc, offering a wide range of jazz styles.
With that said, the majority of the sample pack gives the nod to Blue Note jazz, which became a staple for iconic beatmakers like J. Dilla.
You'll find everything from smokey jazz chord progressions to laid-back licks, all of which were recorded with a beautiful Gibson ES-175. The tempos range from 80 to 130 BPM, and the loops span from around two to 16 bars each, giving you an endless number of opportunities for manipulating and mangling the loops as you see fit.
3. Organic Loops Lounge Guitars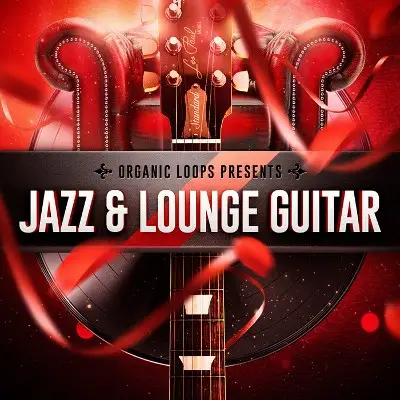 Lounge Guitars is a collection of laid-back, silky smooth guitar licks and melodic turnarounds, perfect for bringing a soulful characteristic to your tracks.
You get the warm and natural sound of a lounge blues guitar recorded with high-fidelity equipment and a pair of Neumann U87s. One thing worth noting is that the sample pack is very well organized, as you can search for loops by tempo, key, and feel.
There are 300 WAV loops, including 186 lead solo loops and 114 chord progressions. There are four common tempos to choose from, including 90, 100, 124, and 130 BPM, as well as a wide range of major and minor keys.
I highly recommend this guitar sample pack for anybody who wants to add diverse and interesting harmonies to their compositions.
Best Metal Guitar Sample Packs
1. Prime Loops Xtreme Guitars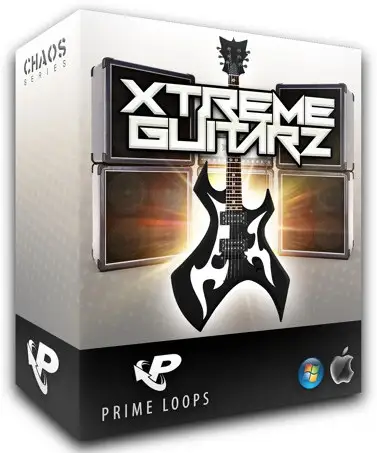 Add some serious reading to your productions with this hair-raising Xtreme Guitars sample pack from Prime Loops studio. You'll find a mixture of rock and metal guitar loops with down tunings and cranked-up amps, perfect for a range of genres, including rock, dubstep, hip-hop, and more.
The sample pack was recorded by Jonas Hörnqvist and offers more than 306MB of content, including 190 licks and riffs ranging from 140 to 180 BPM. Rip open the sample pack to find an eclectic selection of hard shuffles, muted riffs, tapping, thrills, exotic scales, and demonic melodies. You'll even find a folder of wild effects, such as dive bombs and pick scrapes.
The sample pack is beautifully organized and great for those who enjoy controlled chaos. I've yet to find another metal sample pack that sounds faster and harder than this one.
2. ADSR Sounds Dark Metal Guitar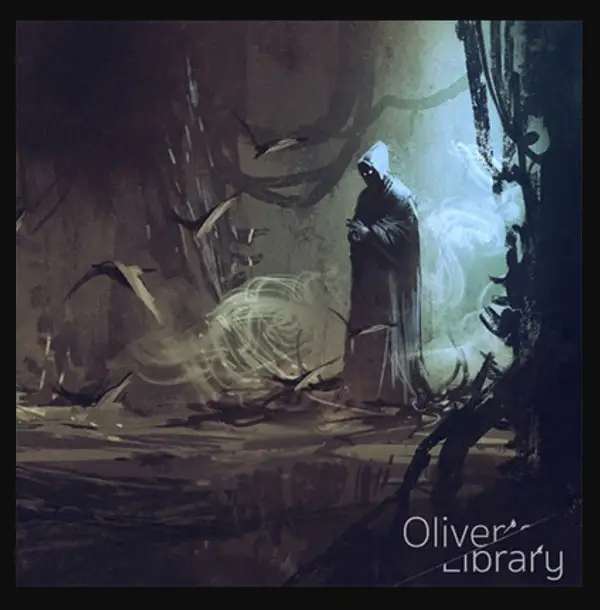 The Dark Metal Guitar sample pack from ADSR comes with 52 original dark metal guitar loops, including 42 distorted guitar riffs and ten clean guitar riffs, many of which were inspired by bands like Opeth, Infant Annihilator, and Dream Theater.
You can add a fresh and dark vibe to your productions with these spooky modal riffs, great for a heavy trap, synthcore, or anything generally related to metal.
3. Mobile Music Pro Modern Metal Essentials Pack 06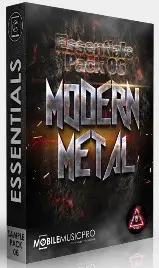 What could be better than the fact that this 1GB sample pack with 79 loops and five rock/metal drum kits offers some of the heaviest and thrashiest tones around? Well, probably the fact that it is 100% free!
This is the sixth Essentials sample pack by Mobile Music Pro , and it is completely free for the producer Community, allowing people to get started making heavy music as soon as possible.
You'll find a diverse range of heavy guitar loops mixed with dark, gritty synth sounds, perfect for modern metal. From dark, driving base sounds too loud, chugging guitars to bone-breaking drum beats, you get everything you need to add distorted filth to your productions.
Beyond the many loops and samples found in this pack, they'll also find multiple templates for software like Cubase, Beatmaker, and more.
Putting the Best Royalty-Free Guitar Samples to Use
There's nothing quite like adding that tasty guitar loop to a beat you've been working hard on, just to find that it gives it that extra 'oomph' that it needed to stand out.
Getting a great guitar recording can be difficult, which is often why people praise the ease of using samples to draw inspiration from.
We hope that our list of the best guitar samples and loops on the market has put you on the right path.
Rock on!