There is no platform more influential than TikTok when it comes to the music industry. If you're a musician, it's practically essential to get your music distributed to the platform.
But how exactly do you get your music on TikTok? And how do you promote your music once it's been distributed to the platform? We'll cover all of this and more below as a detailed guide on TikTok for musicians.
Why Is TikTok So Important For Musicians?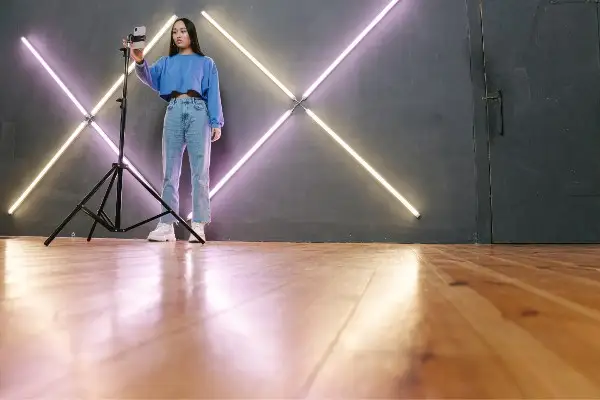 TikTok is the number one driver for outside music streams to platforms like Spotify and Apple Music period. It's undeniable that having a strong trend on TikTok can catapult music artists into mainstream success. In 2022 alone, 13 out of the 14 United States' Billboard Hot 100 number ones were driven directly by the social platform.
A little TikTok promotion can go a long way for the success of your music career. Crafting your own videos can take some getting used to, but the reality is that distributing your music alone is not enough in an age where 100,000 songs are uploaded to Spotify daily .
You don't need to make TikTok videos in order to make music. However, if you want your music to be heard on a larger scale, you're going to have to learn how to market it.
How To Get Your Music on TikTok
Without further ado, here is exactly how to get your music onto the TikTok platform:
Build a Release
To start, you'll need to make sure you have a release ready to promote. This can be a single, EP, or album. You will need to make sure you clear all samples and get all right distributions from any applicable collaborators.
Your release should ideally be uploaded at least a month in advance to your distributor of choice to provide enough time for pitching and processing. You should also have cover art, canvas art for Spotify, and potentially a music video ready before you move to the distribution process.
Find a Digital Distribution Service
Find a compatible distribution service that works for you. Most distributors deliver to TikTok and other social media platforms nowadays by default, but research your choice individually just to be safe. Each distribution company has a different business model-- some will take some of the royalties of your releases, others will charge a monthly or yearly fee for their services.
Upload Your Release
Upload your release to your platform and make sure that you've checked off the field that sends your release to TikTok. You'll also be prompted to select the sound snippet that autoplays when creating content. Choose this snippet carefully and consider the types of content you'd want to pair with your own music.
Use Your Sound
Now that you've submitted your song and sound, it's time to wait for release day! Once release day rolls around, it's key to use your song's sound in your content to push out your music to the app's active users.
9 TikTok Ideas For Musicians
Ready to start posting and promoting your music on TikTok but don't know where to start? Use these nine TikTok ideas as your guide:
1. Ask Your Audience
Build a strong tie with your active users by bringing them into the content creation process. Ask your community what sorts of content they would like to see and bring them in on key decisions if you're comfortable.
2. Show The World That Your Song Lives In
What sort of aesthetic world does your music live in? Is it best heard while driving down an open road? Enjoying a sunset? Use the new platform to pair your audio experience with a visual one.
3. Technical Tips
If you want to brand yourself as a music educator or engineer, it might be wise to create production tutorials or give tips on your field. Even as a musician, showcasing behind-the-scenes of your art is a great way to promote your track.
4. Speak To Your Community
Fans don't just connect with songs-- they connect with artists. Share some of your thoughts and feelings on anything and everything where you feel comfortable - people are much more likely to connect with your music if they can connect with you as a person.
5. Collaborate With Other Creators
Utilize the power of cross-pollination. Collaborate with other TikTok musicians, whether that's a simple duet feature or a formal in-person or virtual collaborative. You can and should collaborate with other users, too. Make a dance challenge for your song, transition idea or something that's easy to recreate set to the audio of your music.
6. Share a Music Video Snippet
Somedays, you might not want to be in front of the camera which is totally understandable! Repurpose some of the content you naturally have from making music. Tour diaries, music video snippets, and Spotify canvases all make awesome repurposed TikTok content.
7. Give Context Around Your Song
What went into the creation of your song? What sorts of people might resonate with your music? Is there a story behind your song? An example of when your music might hit the hardest? Get creative with showcasing stories paired with your audio.
8. Use a Current Trend
The "for you" page should act as your central guide when it comes to learning how to go viral. When in doubt, try your hand at the latest trend to receive a bit of an algorithmic boost-- note that it's best to balance trendy content with more original concepts although to ensure you're providing real value to your audience.
9. Discuss Some of Your Favorite Artists
Attract as many people as possible by taking the time to discuss some of your favorite artists that create music in the same sonic space as you do. This can help push your music out to more people who may be more likely to enjoy your music and connect you with new fans.
How Get Your Music on TikTok FAQs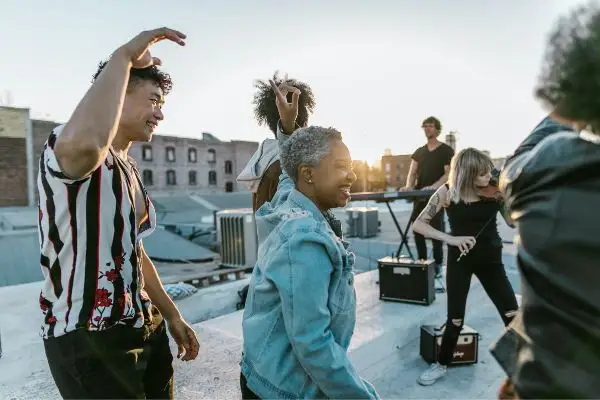 TikTok is one of the best places for new listeners to discover your music. Take a peek at these commonly asked questions and answers to help expand your understanding as an artist:
Can you put your own music on TikTok?
Yes! Certain distribution service companies like Distrokid, Amuse, Tunecore, Ditto Music, and CD Baby deliver music directly to TikTok users after a song's release day. Alternatively, you can use TikTok's digital distribution service SoundOn.
Why is my song not on TikTok?
Your song might not be distributed properly and hence not appear on TikTok. Moreover, TikTok users operating under a business account are unable to utilize music or sound samples that aren't copyrighted material.
What is TikTok's SoundOn?
SoundOn is Tiktok's in-house distribution service. This service allows you to distribute your music directly to streaming platforms and share snippets on TikTok ahead of release. You'll also receive a "sounds" tab added to your own TikTok profile so that it's easier to find your music within the app.
What distribution service delivers to TikTok users?
Most common distribution service providers like Distrokid and Tunecore deliver songs to TikTok. You can also use TikTok's distribution service SoundOn to distribute your music for TikTok videos ahead of release, as well as typical streaming platforms like Spotify and Apple Music.
Earning your music a place in the TikTok algorithm could very well be the catalyst to launch your career. Hopefully, this guide makes it easy for you to get your music on TikTok and other platforms ahead of your release date so that you're able to effectively encourage people to jam out to your tunes.
Have fun creating content for your music on TikTok and all other social media platforms!