Jazz music has been one of the most influential genres in music for decades, and in many ways, has reshaped the music industry time and time again, inspiring countless artists.
With such a unique sound, jazz has also become a vital source of inspiration for producers in the sampling world. In fact, the very first samples that early hip-hop producers used were from old jazz records.
Fast forward to today, and you can find jazz samples widely used in just about any music genre, from hip-hop to EDM. With the significant role jazz has played in creating some of the most iconic and memorable tracks we know today, music would be entirely different.
If you're looking to add the sweet sounds of jazz to your productions, you've come to the right place.
Come with us as we explore the best jazz sample packs that every musician should know!
Touch Loops - Jazz Chords & MIDI
Touch Loops - Jazz Chords & MIDI is the perfect pack for turning you into a jazz mastermind without years of theory. Okay, maybe that's a bit of an exaggeration, but these beautifully inspired piano loops have definitely helped me step up my sampling game.
Paying homage to the greats of Neo Soul, such as Erykah Badu, you get tons of slick jazz progressions and funky pain grooves. What I love most about this sample pack is the fact that it includes MIDI files.
Not only do these files make it a breeze to incorporate my own sounds into my tracks, but they also make it easy to compose with complex chords that would otherwise take a fair amount of time to draft up.
You'll almost feel as if you're cheating your way to jazz greatness.
All in all, if you want to elevate your jazz sample arsenal and inject the timeless sound of jazz piano into your tracks without actually learning how to play jazz chords, Touch Loops - Jazz Chords & MIDI is the pack for you.
Lack of Afro - Jazz Crates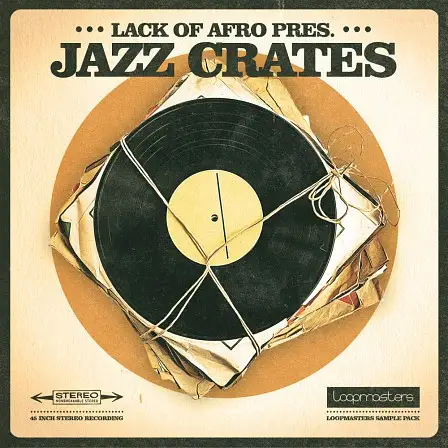 If you're on the hunt for some ultra-groovy and authentic jazz samples that bring the feel of live jazz straight to your computer, then Lack of Afro's Jazz Crates is a pack that definitely delivers.
From the first moment I tossed one of their upright bass loops into my project, I knew that I was in for a real treat. These time machine-esque samples take you straight back to the jazz clubs of the 60s.
The loops and one-shots are expertly recorded and crafted, and the attention to detail is second to none. There are so many instruments in this sample pack too, from Fender Rhodes to upright piano to Tenor Sax and beyond.
That's what sets Jazz Crates apart - its versatility. Whether you're looking to create some classic jazz tunes from scratch or add some jazzy elements to your hip-hop beats, this pack has got you covered.
By the way, the live drums in this pack are so tight and crispy you'll feel like you have a live drummer in the studio with you.
All in all, Lack of Afro's Jazz Crates is a must-have, especially for those who like the idea of having a crate of vinyl records from the golden age of jazz at their fingertips.
Mark Fletcher - Jazz Drums Vol. 1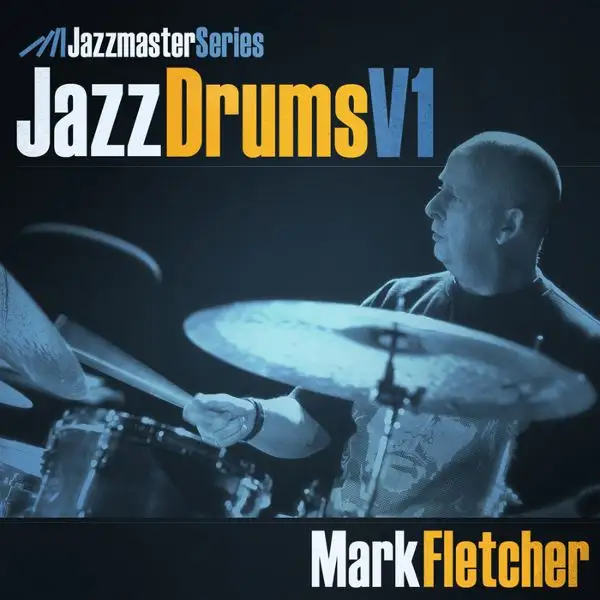 Mark Fletcher is one of the top professional jazz drummers in the United Kingdom, with a CV that includes some of our favorite jazz artists, such as Ronnie Scott, Ian Shaw, and Clark Tracey. Beyond his work as a session musician and sought-after drum teacher and clinician, he has developed a number of sample packs for producers.
Mark Fletcher's Jazz Drums Vol. 1 sample pack is an absolute gem for any musician looking to infuse some live jazz drumming into their tracks.
The sheer power and authenticity of the sound is something that will literally make you laugh out loud because you can't believe you have access to such killer samples.
From the crisp snare hits to the pillowy kick drums, every element of the drum kit was captured with pristine clarity.
What I truly love about this kit, however, though, is the range of grooves it offers. From smooth swing beats to funkier uptempo rhythms, Jazz Drums Vol. 1 has got you covered.
Black Octopus Sound - Jazz Underground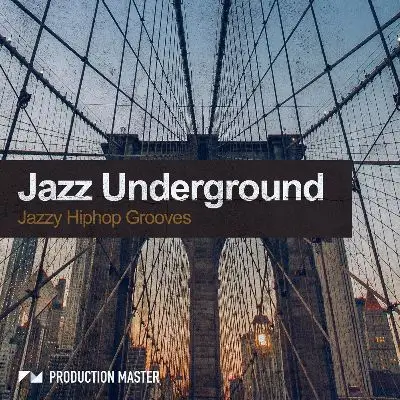 This expansive collection of samples and loops from Black Octopus Sound is unique to every other pack on this list as it draws from the unique sound of underground jazz/ From smooth saxophone licks and intricate guitar riffs to gritty drum breaks and soul-laden basslines, the sheer depth and variety you have to choose from is incredible.
In fact, there are more than 1,500 samples to choose from, meaning you'll never run out of inspiration for your beats.
If you want to get into the world of jazz improvisation like a true crate digger, this sample pack will take your beats to the next level.
Where to Find Jazz Samples
Loopmasters - Loopmasters is probably the next-most well-established website for samples, offering just as many quality jazz samples and loops as Splice without the subscription-based platform.
Black Octopus Sound - Black Octopus Sound gained popularity as an online label specializing in high-quality sample packs and VSTs. From their Jazz Hop Cafe to their Jazz Master Keys series, they have a great selection of jazz sample packs!
Sample Magic - Sample Magic has become a leading provider of pro samples and loops, and has become a staple for hip-hop producers. Their site offers a wide variety of sample packs, including everything from classic jazz to modern jazz fusion sample packs.
Prime Loops - While Prime Loops might be best known for modern hip-hop, trap, and soul sample packs, you can find a wide range of live instrument recordings, jazz-infused hip-hop loops, and more.
Jazz Up Your Tracks
There you have it, our roundup of the 5 best jazz sample packs every musician should know!
Hip-hop producers have been utilizing vintage flair found in jazz for years, and we hope these samples provide you with motivation to go forth and create some sweet jazzy tunes of your own.
Keep it smooth, cats.