High quality royalty free music can be hard to find. After all, with so many licensing laws, it can be incredibly discouraging trying to find a cleared track for your next project.
Music licensing can be very confusing to the layman, especially royalty-free licensing. Even on user-friendly platforms like SoundCloud, it can be hard to find or publish royalty-free assets without knowing a few key details.
Rest assured, royalty free Soundcloud does exist. In this article, we'll share how you can find royalty free music on the platform to use for sampling or background music in your YouTube videos or other content. We'll also give an overview on the different Creative Commons license types so that you can truly understand which tracks are copyright free.
Is SoundCloud Royalty Free?
In short, sometimes. Soundcloud allows users to upload music with a wide range of terms, including those under a Creative Commons license, some of which are royalty free. In order to find royalty free music, you need to filter by this license type on Soundcloud and confirm that the song in question is truly royalty free.
As a Soundcloud user, it's important to understand that not all tracks on the platform constitute as royalty free music. Before you create with a song or find background music for your next project, you need to understand how these terms work to begin with. From there, you'll be able to spot royalty free music on your own.
Make sure you listen up in the following sections: While sifting through license information can feel somewhat dry, it's a small price to pay up front to protect your music and pocketbook down the line.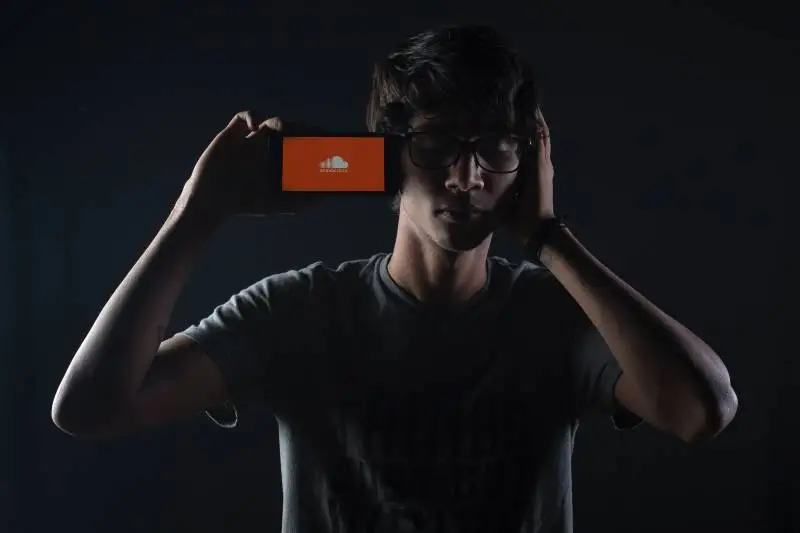 What Are Royalties?
Before we delve into Creative Commons, it would be helpful first to understand how music licensing works and its history. One way music licenses have worked to benefit artists is through royalties, which are economic compensation for using the artists' work. This compensation is typically a percentage of the revenue generated from the work over a given period, and the rate can vary a great deal. Royalties are calculated and distributed in several different ways and require some legal expertise.
One of the main value propositions of royalty-free work is that you can use it (generally) in perpetuity for a single flat fee (or even none at all sometimes).
There are several different ways to distribute content under a royalty-free license, one of the simplest methods being through Creative Commons.
Creative Commons Basics
Creative Commons is an organization that provides a licensing framework for intellectual property. It's specifically tailored to IP in the digital space and has helped artists and content creators share and sell their work freely since 2001.
There are several different types of permissions that make up CC licenses, including the following:

BY (attribution) – You must credit the creator.
‍
‍
‍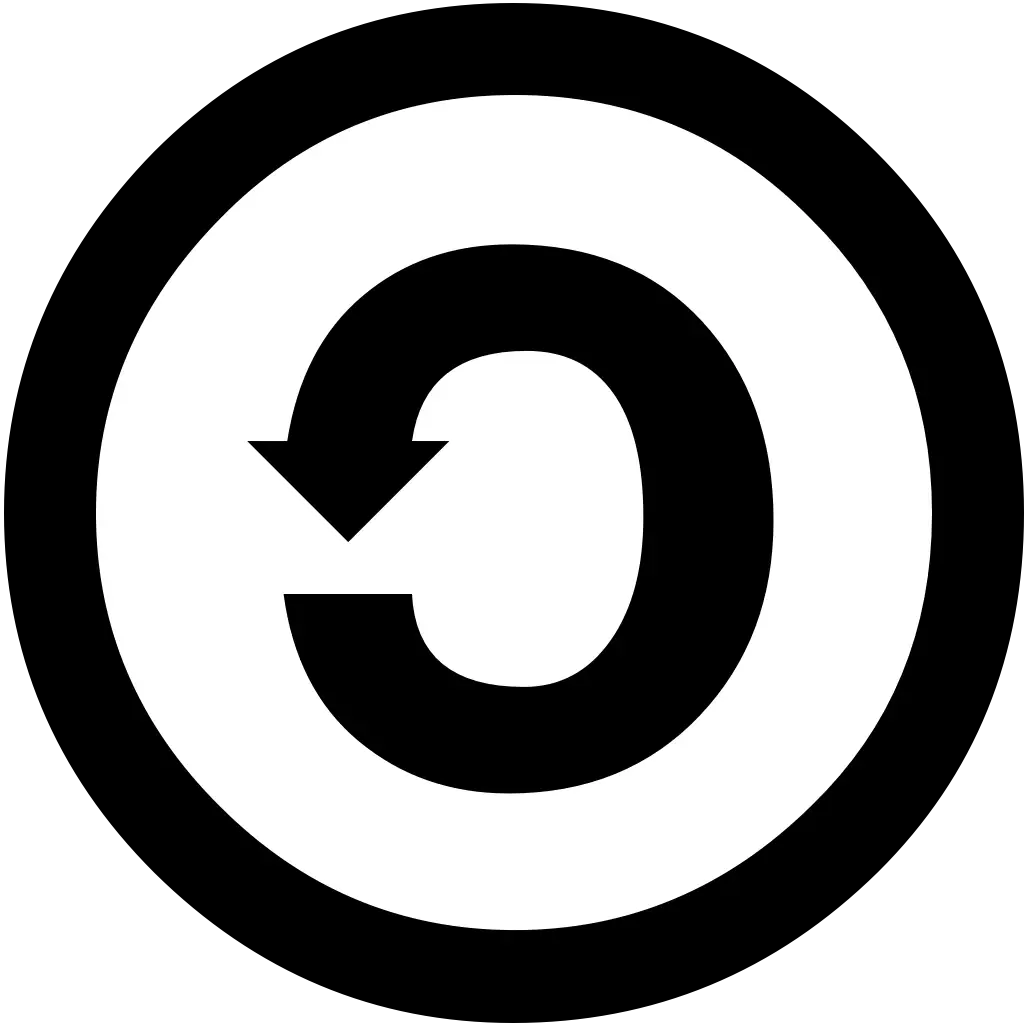 SA (share-alike) – You can only share adaptations under the same conditions as the source
‍
‍
‍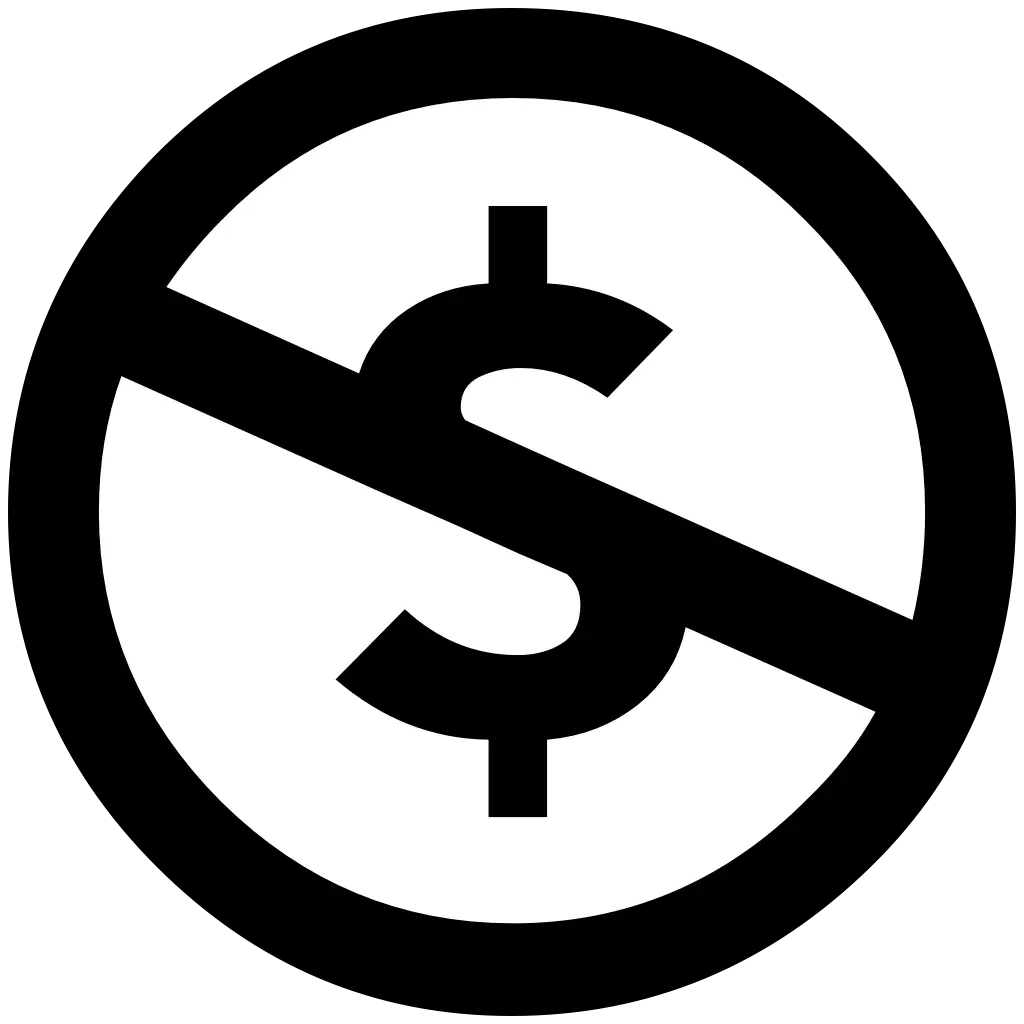 NC (non-commercial) – You cannot use work for commercial purposes.
‍
‍
‍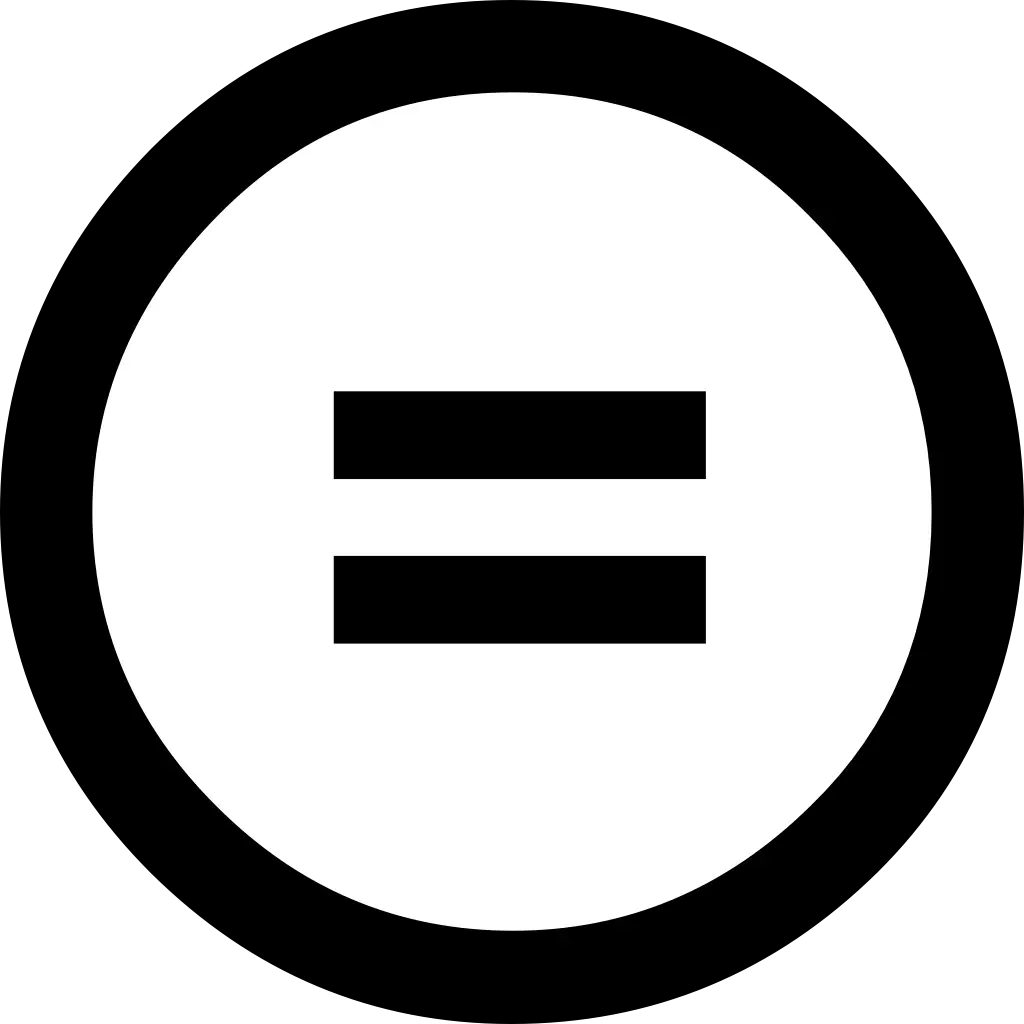 ND (no derivatives) – Work can only be shared as-is; no editing or re-mixing allowed.
‍
‍
‍

CC0 – Work is in the public domain.
‍
‍
Each CC license incorporates one or more (except in the case of CC0, which is public domain exclusively) of the conditions mentioned above. For example:
‍

CC BY (attribution)
‍
‍

CC BY-SA (attribution, share-alike)
‍
‍

CC BY-ND (attribution, no derivatives)
‍
‍

CC BY-NC-ND (attribution, non-commercial, no derivatives)
‍
Note that an artist can ask for an uploaded track to have a CC license, but that doesn't make it approved for all use cases. Make sure that you understand exactly which license you're looking for, and give credit as needed when utilizing Soundcloud music.
SoundCloud has options for applying and filtering for these licenses, but they're easy to miss if you don't look carefully. Here's how to do that as a listener and as an artist.
How To Find Royalty Free Music On Soundcloud
Many different user types flock to SoundCloud for their audio needs. Many are simply music fans, but some are also artists who want to find samples for their work (which is a pretty standard use case for royalty-free audio tracks).
Luckily, the CC licensing framework accommodates an extensive range of use cases. Whatever the case, you will need to incorporate the proper search methods to find genuinely royalty-free audio. If you don't, you may end up with the wrong type of content, potentially leading to discrepancies or even legal trouble with the licensee (which is more common than you might think).
Search For "Royalty-Free"
Unfortunately, SoundCloud doesn't have many advanced search filters, but they provide an easy way to search by category. Once you enter your search, you can narrow down your results into one of five categories:
Everything
SoundCloud Go+ tracks
Tracks
People
Albums
Playlists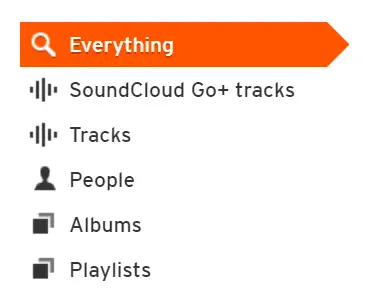 Whatever category you are looking for, be sure to include "royalty-free" in your search terms to increase your chances of finding legitimately royalty-free content. But also remember that there could be royalty-free music out there that isn't explicitly labeled, which is one reason why it's essential to familiarize yourself with CC licensing if you haven't already.
Filter For CC Licensed Music
To filter by license, you must click on the "Tracks" category of your search results. This action will reveal a sub-menu underneath called "Filter results" that includes another sub-menu with a copyright symbol beside it.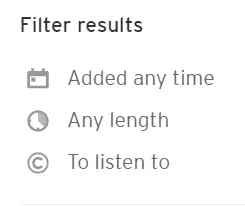 Click on that sub-menu to access the different license permissions.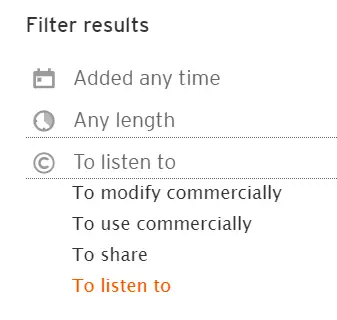 Derivative Work
If you are creating derivative works from the audio (e.g., for sample-based music like hip hop or electronic), you should naturally avoid any non-derivative (ND) Creative Commons licenses. But you should also pay close attention to other conditions (like commercial use and share-alike, if applicable) when searching for source material.
How To Use Free Music Under A Creative Commons License
Finding free music or background music for your videos or other creative projects can be tricky. Here are some quick tips on how to use music properly under a Creative Commons license.
How do I avoid copyright on Soundcloud?
In order to avoid copyright on Soundcloud, the navigation panel is your greatest asset. You should filter all songs by a Creative Commons license and then read the individual terms set by the owner of the music. Only public domain licenses allow unlimited access for use as background music in commercial and non commercial projects.
It's a good idea to message creators to make sure you're providing credit where credit is due. Thankfully, you can create a free account within a matter of minutes, and doing so will make it easier to save some of your favorite background music contenders for future videos.
Can you use Soundcloud music on Youtube?
You should only download tracks to use in your Youtube videos that are a part of the public domain. Even if you're only using the right track for background music, or downloading sound effects to enhance your project, it's copyright infringement to create a video utilizing music that isn't royalty-free.
When in doubt, it's best to reach out to the musicians themselves. If you contact an artist or the owner of a particular track, you may be able to sign an agreement to get permission for background music in your videos. You can also use the usage menu filters to find music that's approved for use within the public domain.
Are Soundcloud songs copyrighted?
Some Soundcloud tracks are copyrighted while others are not. Music on Soundcloud can fit under a variety of licenses, so it's important that you cater your search results appropriately and inspect each song individually to make sure that you are utilizing truly copyright-free tracks.
Can you use Soundcloud music commercially?
You can use music that's under a public domain license commercially. You'll want to make sure your music of choice fits within this license to avoid copyright infringement. For example, there are plenty of songs that fit a CC license, but are only approved for non commercial purposes. Only sources in the public domain, like the YouTube audio library for instance, can be used in ads, films, or any project that has the potential to bring in money.
Can you use 30 seconds of a copyrighted song from Soundcloud?
Unfortunately, this is one of the most common misconceptions about using licensed music in commercial and non commercial projects. If a song is copyrighted, there's no exact length that makes usage "okay". It's still considered copyright infringement whether you use 5 or 30 seconds of a track that's not under a Creative Commons license. Unless you've received special permission from the beats' owner, you should only use tracks that meet royalty free criteria.
How To Upload Songs On Soundcloud Without Copyright
Suppose you're uploading your music and want to make it available royalty-free. In that case, you will need to follow some basic SEO (search engine optimization) guidelines and know your Creative Commons licenses.
Include "Royalty-Free" Keywords
Since Creative Commons has no explicitly "royalty-free" license, it's up to you to let users know that your content is indeed free of any royalty obligations. Make sure to include "royalty-free" tags in your upload. Having "Royalty-Free" in your title will help immensely.
Failing to do this won't necessarily lead to your music falling off the radar completely. But as long as you include those keywords (along with the proper license), royalty-free music seekers will be more likely to find your work.
Choose The Right CC License
Once you upload your track, there are a few fields to populate and options to select, including the publishing license (under the Metadata tab).

Crucial Advice For Marketing Your Royalty Free Tracks On SoundCloud
Mixing and mastering quality will make a massive difference in how well your track performs, but audio quality can be subjective. One of the best ways to discover listener preferences is to test different mixes and masters of your track.
An option for automatic mastering is eMastered , which uses AI to master your track automatically, with optional custom parameter settings.
Test different versions of your track by measuring each mix's performance (downloads, sales, plays, likes, etc.) over a given period. Since SoundCloud is such an accessible platform for streaming and downloading royalty-free tracks, there should be plenty of traffic and engagement to measure your success.
The world of music licensing can be confusing, but hopefully this article shed some tips on how you can find music for sampling, background music, or anything in between. At the end of the day, make sure that you download tracks that utilize a CC license, and be sure to follow through on the licensing terms and credit musicians and creators as needed.
Your search bar is your best friend, but make sure to read the description of any potential tracks to make sure the creators or musicians aren't requiring any additional action. Enjoy finding new music for your next project!